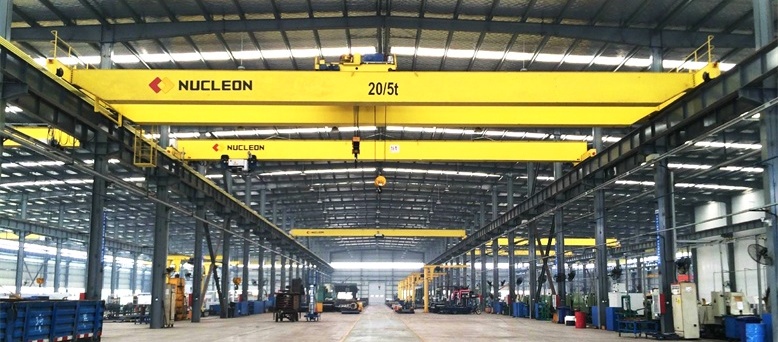 The double girder overhead crane is widely used in lifting 5t~50t stuff. It's very convenient to install and operate with various functions in workshops, metallurgy,warehouses and assembly shops etc.
It is generally composed of mechanical, electrical and metal structures.
Mechanical part: it is divided into three institutions namely lifting mechanism, trolley running mechanism and big car running mechanism. The lifting mechanism is used for vertical lifting objects, and the car running mechanism is used to carry the load for transverse movement. The big car run mechanism is used to make the lifting trolley and the articles to move vertically to achieve three-dimensional space to carry and unload the cargo.
Metal structure: consists of main girders, end carriages, hoist, trolley and rails.
Electrical components: electrical equipment and electrical wiring.
It is widely used in workshops, metallurgy, warehouses ,assembly shops,industrial and mining enterprises, steel and chemical industry, railway transportation, port wharf, logistics and other departments and places.
♦  Double main girders, box-type shape
♦  Lifting mechanism is open type winch trolley
♦  Welding seams are tested by X-ray and ultrasound
♦  Compact structure, small volume and light weight trolley
♦  safty device ,anti-collision protection and crane distance controls
♦  Main girders Shot blasting sa2.5 after welding to release internal stresses
♦  Good operation performance, step less speed regulating and running smoothly
♦  Compact reducer motor drive, step less control, hardened gears and safety disc brake
♦  Maintenance platform and accessible crab facilitate maintenance of building interior fittings
The safety devicesof double girder overhead crane not only the electric  protective devices or alarm bell but other equipments are necessary to guarantee the normal operation of crane and avoid the personal casualty and mechanical damage.Such as:
♦ overload limiter
♦ track sweep plate
♦ anti-collision device
♦  limit switch (lifting and traveling)
♦  bus bar protection board
♦  main disconnecting switch
♦  interlocking protection devices
♦  emergency stop system and motor overload protection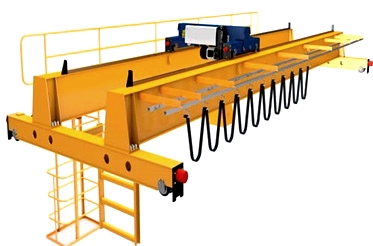 LH Type double girder overhead crane
1.Electric hoist (Seating or hanging type) as a lifting mechanism,installed in the trolley on the crane
2.There are two operational methods, ground or operational room
3.simple structure,light weight,low entire height and low price
4.The lifting mechanism is equipped with CD/MD electrich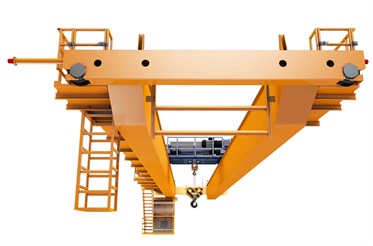 QD Type double girder overhead crane
1.Adopt medium or semi-partial rail narrow box section main beam,set up the platform
2.The crane is operated in the driver's room,and the driver's room is closed and open
3.The novel structure,beautiful shape,good process,flexible operation,safty and reliablility
4.The main hoisting is single brake,hoisting dangerous goods or high temperature red hot items can be used double brake
5.The lifting mechanism is equipped winch,work duty A5/A6
HAVE ANY QUESTION PLS TELL US !